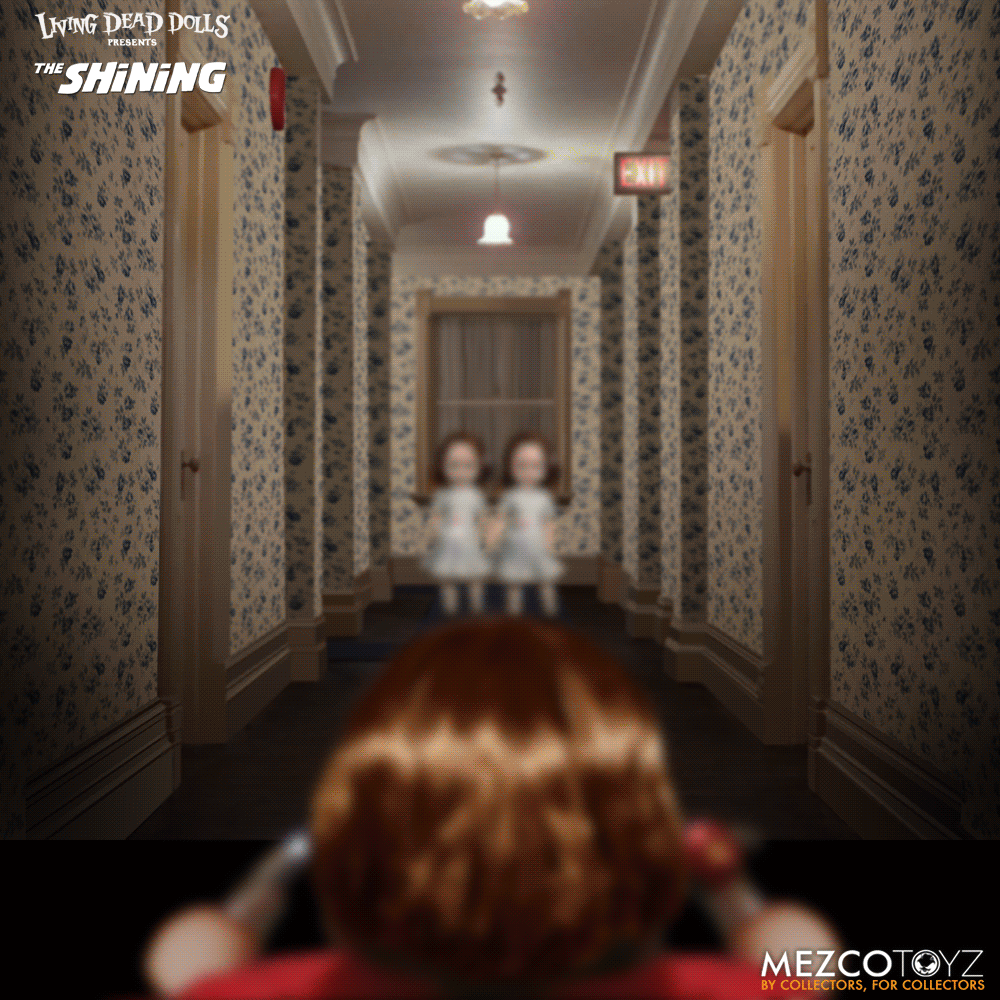 Stanley Kubrick's 'The Shining' is imprinted on the minds of every horror fan in existence. Love it or hate it, it remains a tour de force of psychological suspense and horror as viewers watch Jack Torrance descend into madness. Another key element is the use of the Grady Twins (as played by Lisa and Louise Burns), the creepy duo who appear to a young Danny Torrance.

Now Mezco Toyz is inviting collectors to "come play" with their newly announced LIVING DEAD DOLLS THE SHINING: TALKING GRADY TWINS. Hear the twins utter their signature phrases (through a hidden button on the back) such as "Come play with us, Danny…" and "For ever, and ever, and ever…"

Recreate scenes from the cult classic movie with these 10 inch tall dolls featuring five points of articulation. Both Gradys are dressed in matching blue dresses, waist belts (with bows), knee-high white socks, and Mary Jane shoes, just as in the film. Both dolls come packaged together in one die-cut window box for collectors to display – hopefully they'll both stay in the box, but you never know around play time. Also keep a look out for the newly announced THE SHINING JACK TORRANCE LIVING DEAD DOLL which should also be hitting shelves in 2019.
Pre-order is up now and the twins should be ready to ship July- September 2019, check out more lingering Living Dead Dolls on the Mezco Toyz website and follow their social media pages for more news and release announcements.
Price: $80 USD
Mezco Toyz Website
Mezco Toyz Facebook
Mezco Toyz Twitter
Mezco Toyz Instagram