Trust no one… unless they're wearing The Thing apparel from Fright-Rags. The John Carpenter classic has received two new tees, a long-sleeve shirt, lounge pants, and socks, plus a reprint of Justin Osbourn's classic design on T-shirts, baseball tees, and hoodies.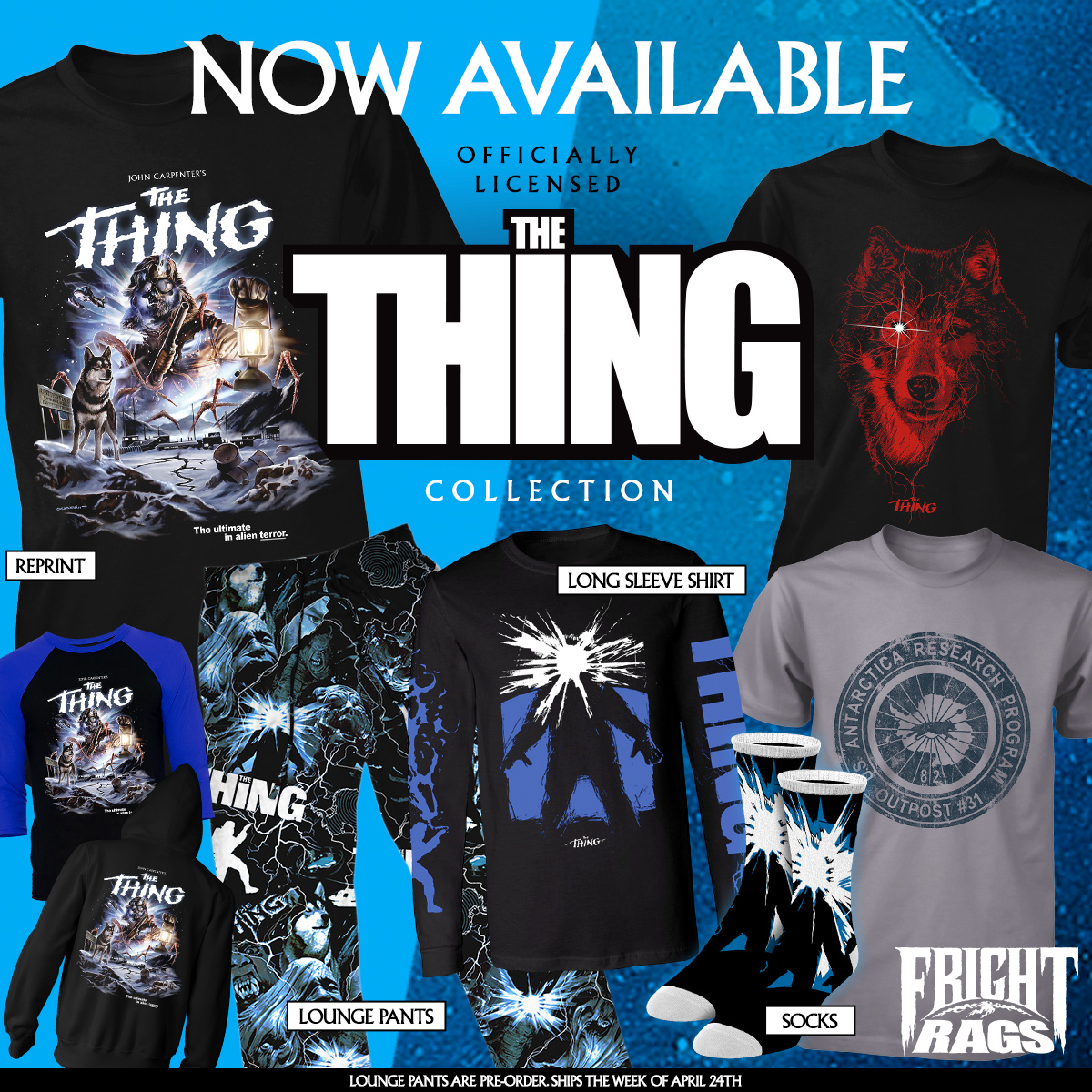 Fright-Rags' Mandy shirts are gobblin' good! From Nicolas Cage to Lizzie the tiger to Cheddar Goblin, the modern favorite has received five exclusive designs.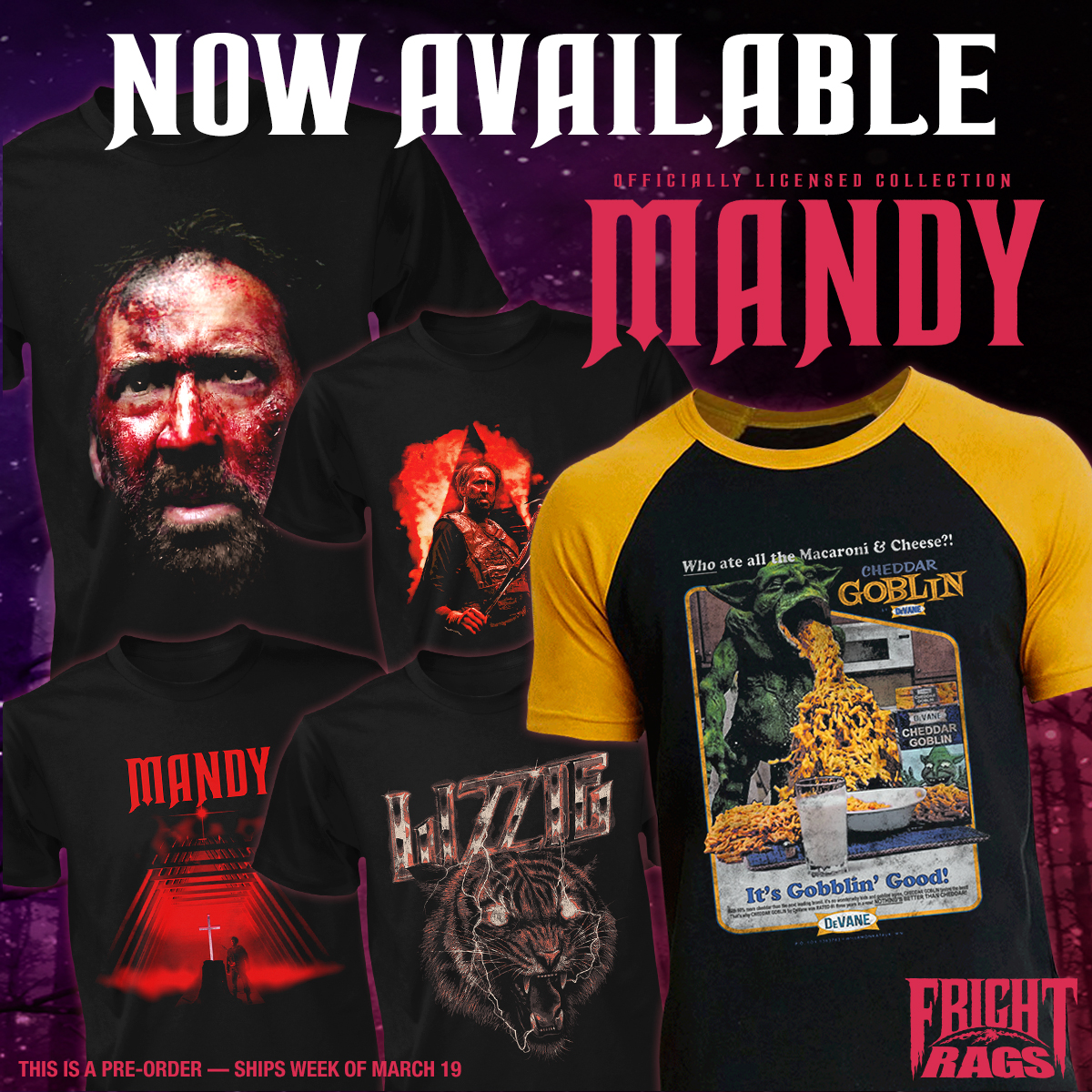 Celebrate St. Patrick's Day with Fright-Rags' Halloween III: Season of the Witch pint glass featuring the Silver Shamrock Novelties logo. Silver Shamrock T-shirts, baseball tees, and socks are also available.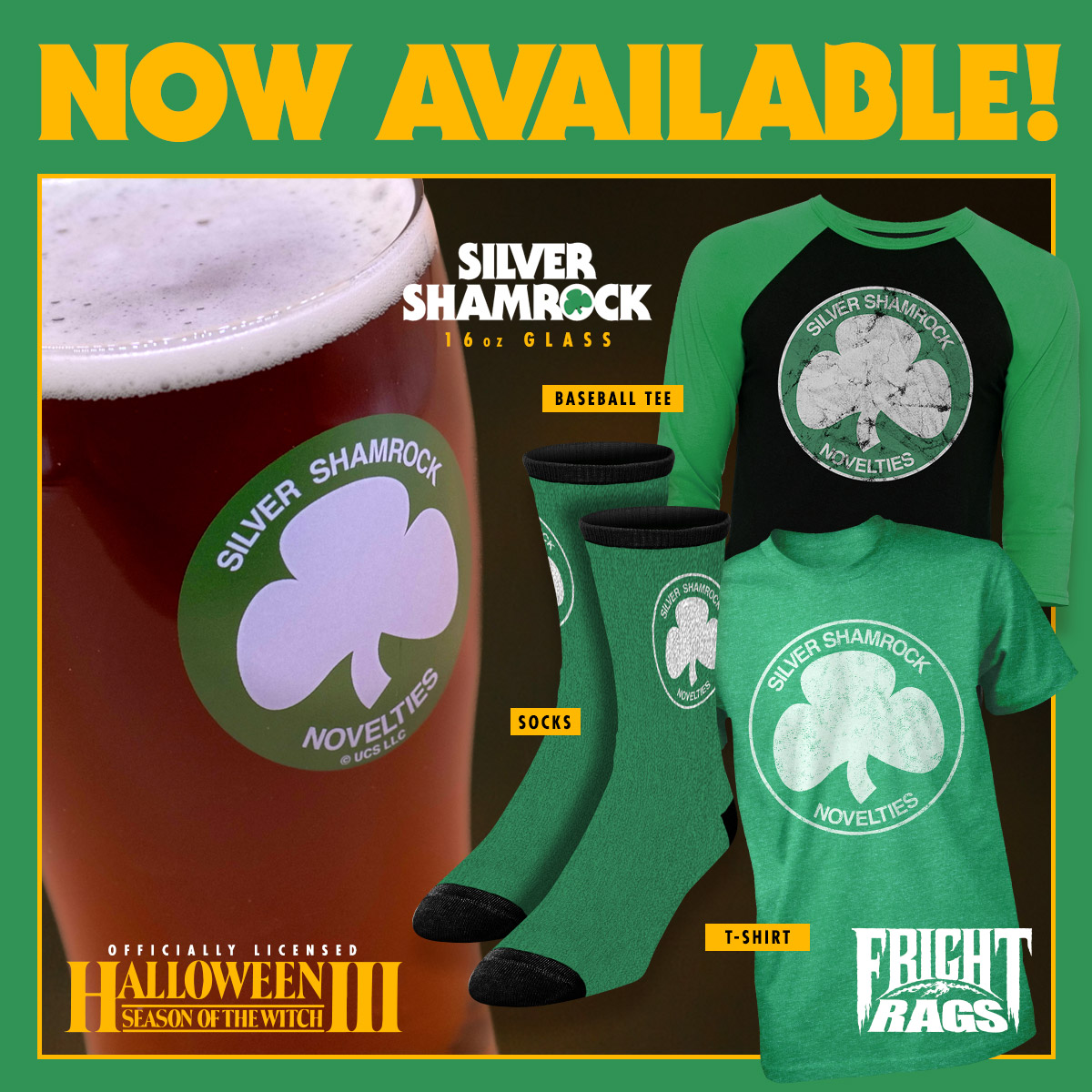 The
Thing, Mandy
, and
Halloween III
collections are on sale now at 
Fright-Rags.com
.