Audio clip: Adobe Flash Player (version 9 or above) is required to play this audio clip. Download the latest version here. You also need to have JavaScript enabled in your browser.
It's the 40th episode of the Rue Morgue Podcast and to celebrate we have a monster contest giveaway, including:
1 of 10 Horror T-Shirts from our friends over at FAST CUSTOM SHIRTS.
Check out their extensive array of horror t-shirts HERE.
And the grand prize winner will also receive:
A prize pack from talented artist (and multiple Rue Morgue Podcast contest winner) CHAD SAVAGE, including an art print of the winner's choice from his website, a set of blank Halloween greeting cards (5 in the set) and the last remaining Jack of 1000 Faces Original Run t-shirt (an XL.) Plus – whatever weird little things he might decide to throw in the box.
Also – we have a signed Rue Morgue Radio poster and a DVD copy of Eric Stanze's RATLINE (Lance's favourite flick) to throw in for the grand prize winner too.
Details are on this week's episode of the podcast but post your entries right here on the RUE MORGUE BLOG.
Good luck,
:- FDBK
Special thanks to FAST CUSTOM SHIRTS.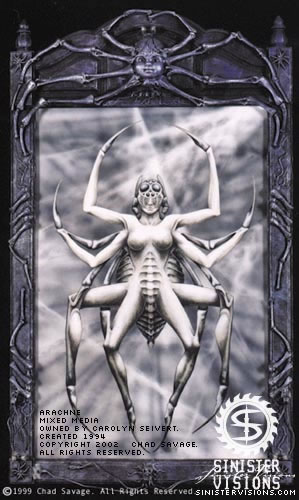 The Rue Morgue Podcast now has a FACEBOOK page of its own. Check it out HERE.
To have one of your letters read on an upcoming edition of the Rue Morgue Podcast, send an email to letters @ ruemorgueradio.com.
To listen to the episode, use the embedded player or click HERE
(or 'Right Click' to save to your hard drive).
To subscribe in iTunes, use the following URL: